I'm doing next project. Not mine. A guy wanted to hack a car from his Jawa to Honda. Unfortunately he is "not mechanically inclined" but thinks that he knows enough to instruct me how to hack a rig. Grrrrr. There are different clients, so I took this work as some kind of "social skills practice" more than as a sidecar practice. And because he has a big chance to find some idiot, who would "fvck up" this rig following his ideas - that was the main reason for taking this work.
As you guess, the worst part wasn't hacking but telling him, that his ideas are dumb (and even more effort I took to not tell him that he is dumb). Small probe of his mechanical thought: drill a 6-8mm hole in bike tail's right pipe, use a screw to mount 6mm thick steel plate of about 30x100mm size, and place upper sttut's eyebolt on the other end of the plate. Why? "because I don't want the rear mudguard to be touch with any tool!!!". Anything I do, MUST NOT AFFECT PLASTIC PANELS AND AESTHETIC. After kicking few such ideas out of his head, I started to work. Not perfectly lege artis, but acceptable.
Sidecar's suspenstion looks like he hauled few tons on it, So I couldn't set the geometry and this will be done as soon as he buys a new suspension. I proposed him repair of suspension, but he reacted like I wanted to bilk him of more work. I only did every mounts with big dimension reserves for setting the geometry in future.
The effects (after tahing the photos, I made reinforcements in few places):
Triangulation isn't best (also not the worst), but making a mount point for front upper strut in right place near frame's head would require mod that isn't non-invasive. So I had to make some strange, clamped front subframe and mount everything onto it.
The only good done thing (ok, almost good done, just better than he wanted to), was the rear uper mounting point, that he argued after a small battle. I could mount it even 100mm over the place I used, but this would afect a mudguard. The same with front upper one. Wanna cry, couldn't do more. I confest - I did this crap
Don't beat me.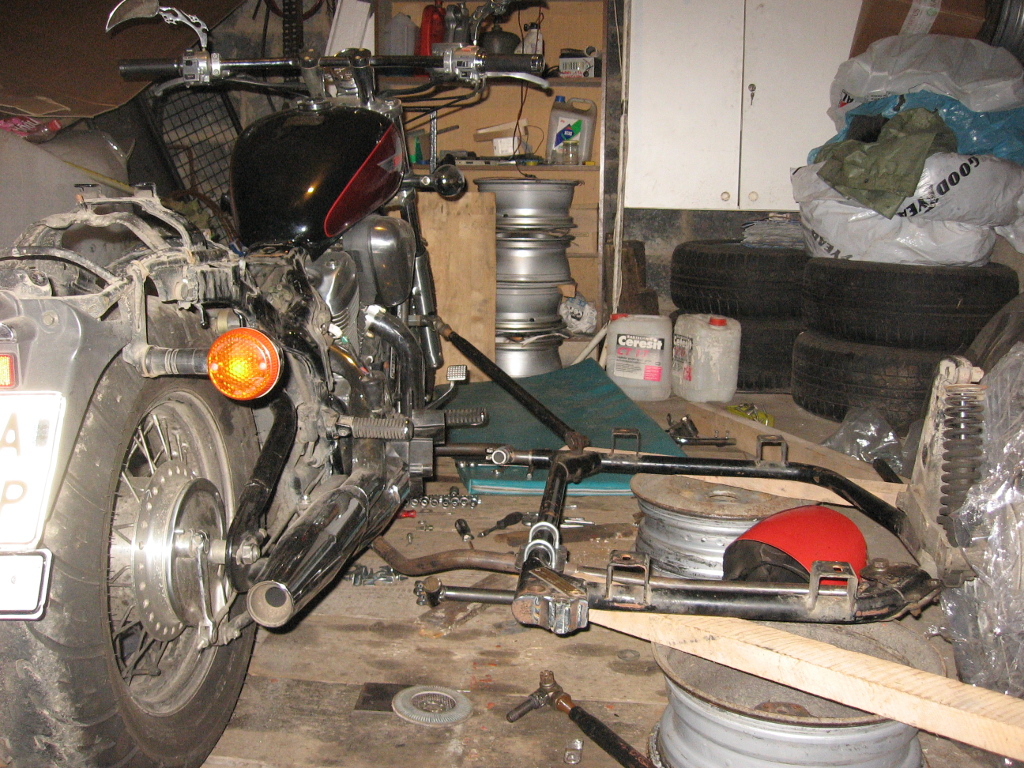 Some strange pipe. Just to allow an owner to set up proper ground clearance after repairing/changing the suspension. this thinner pipe inserted into the bigger one is ended with an eye, that can be set on any height on this bolt near a wheel. Just pack some bolt washers under and over the eye, and the rear lower mount raises or falls. I could do normal, fully adjustable rear mount that I normally make, but with this "patent", the guy can't change lead-in. After about half hour, he still didn't understand what the lead-in is, what it does and why I can't place the sidecar in position that gives the shortest struts. So I decided to disallow re-setting a lead-in, and the only adjustable parameter of rear lower mount is height. This strange pipe should avoid slipping of rear lower mount over car's frame.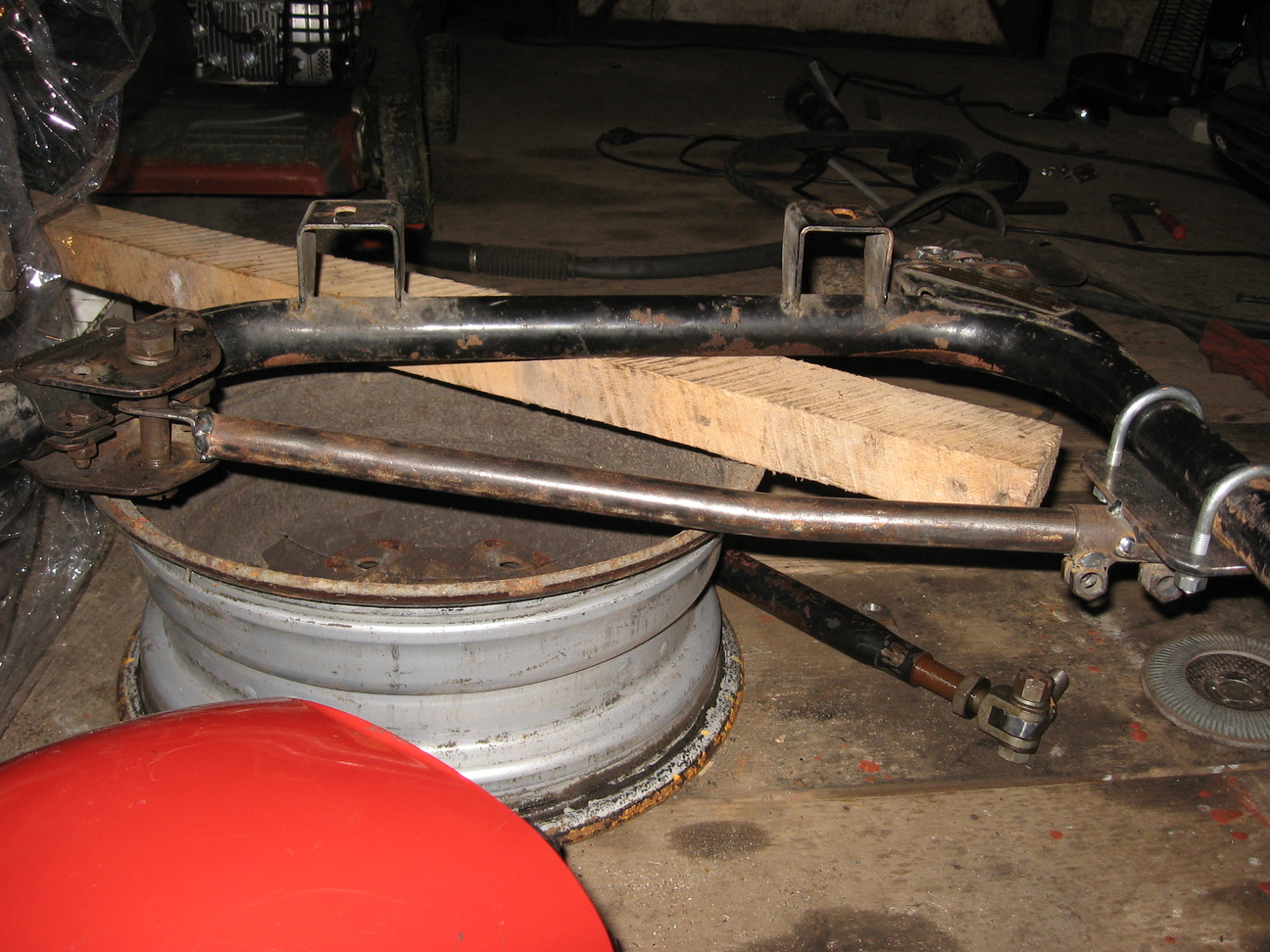 Front subframe. I used as much available mount points as I coulf, following the "non-invasive" rule. Four clamps, two built-in threads in frame, and also the last small mounting point that uses upped screw of footpeg.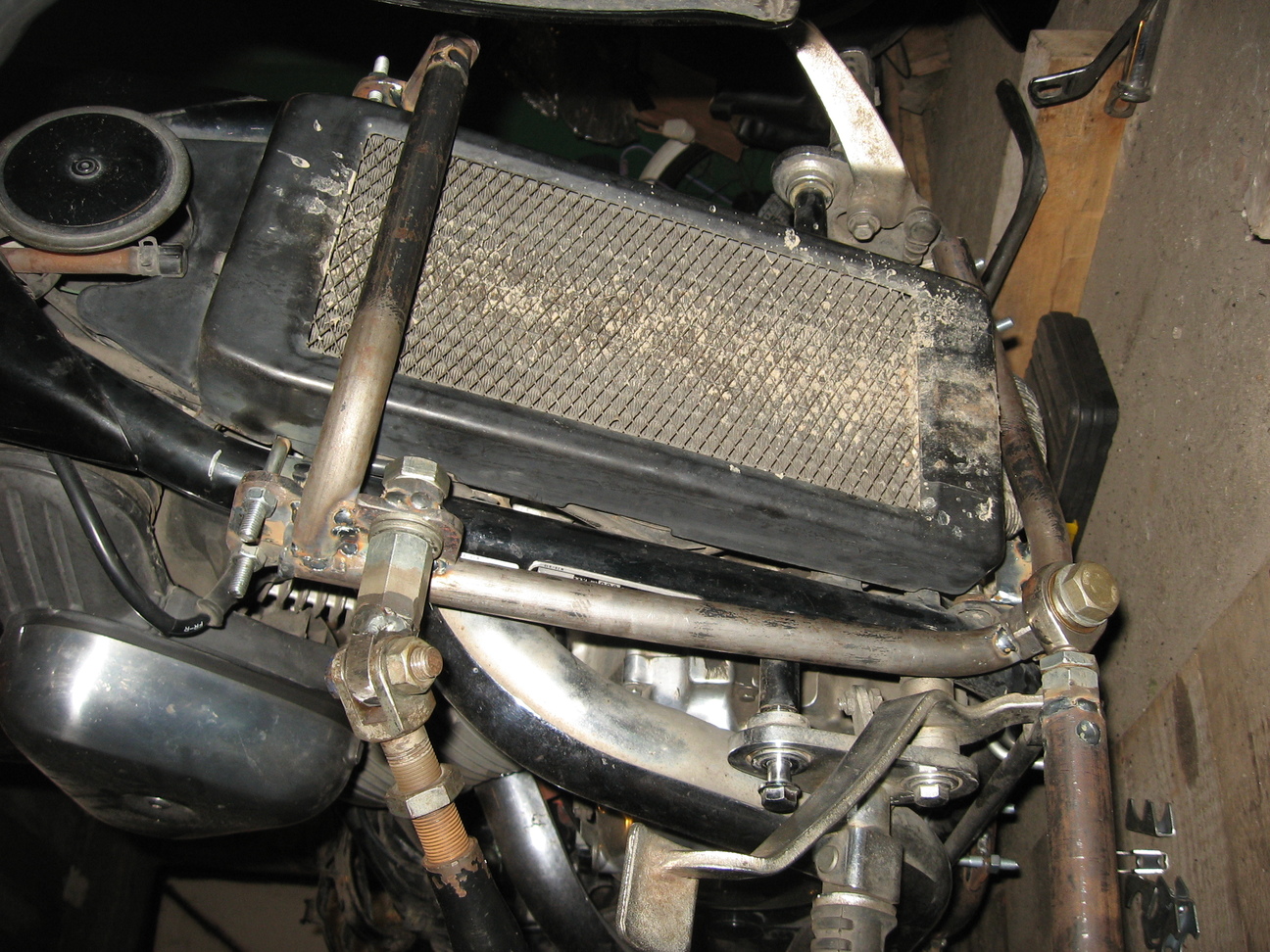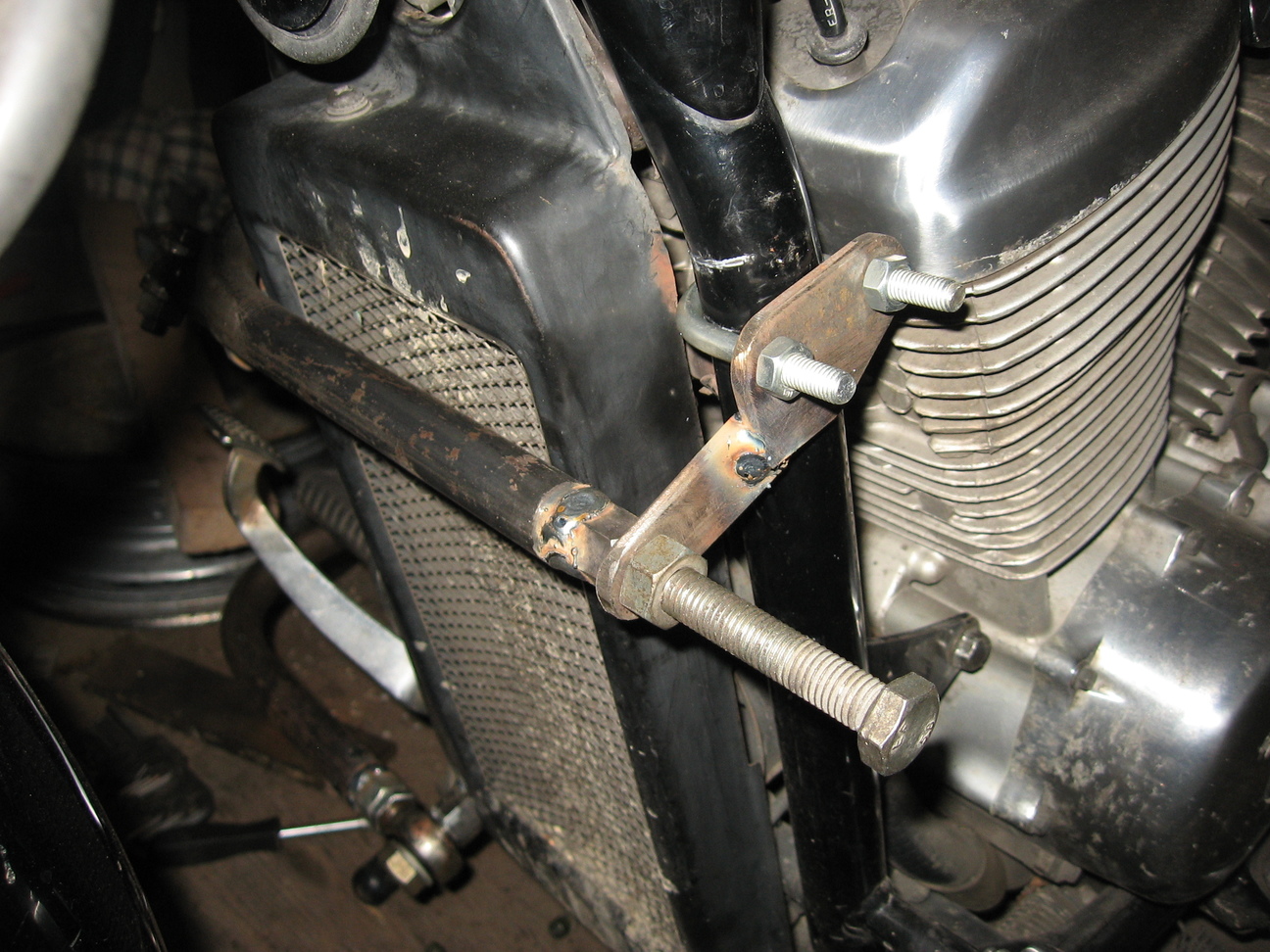 Lower rear mount. There was only a place for two clamps and one screw, so I used everything avalaible. Also it doesn't interfere with changing an oil filter.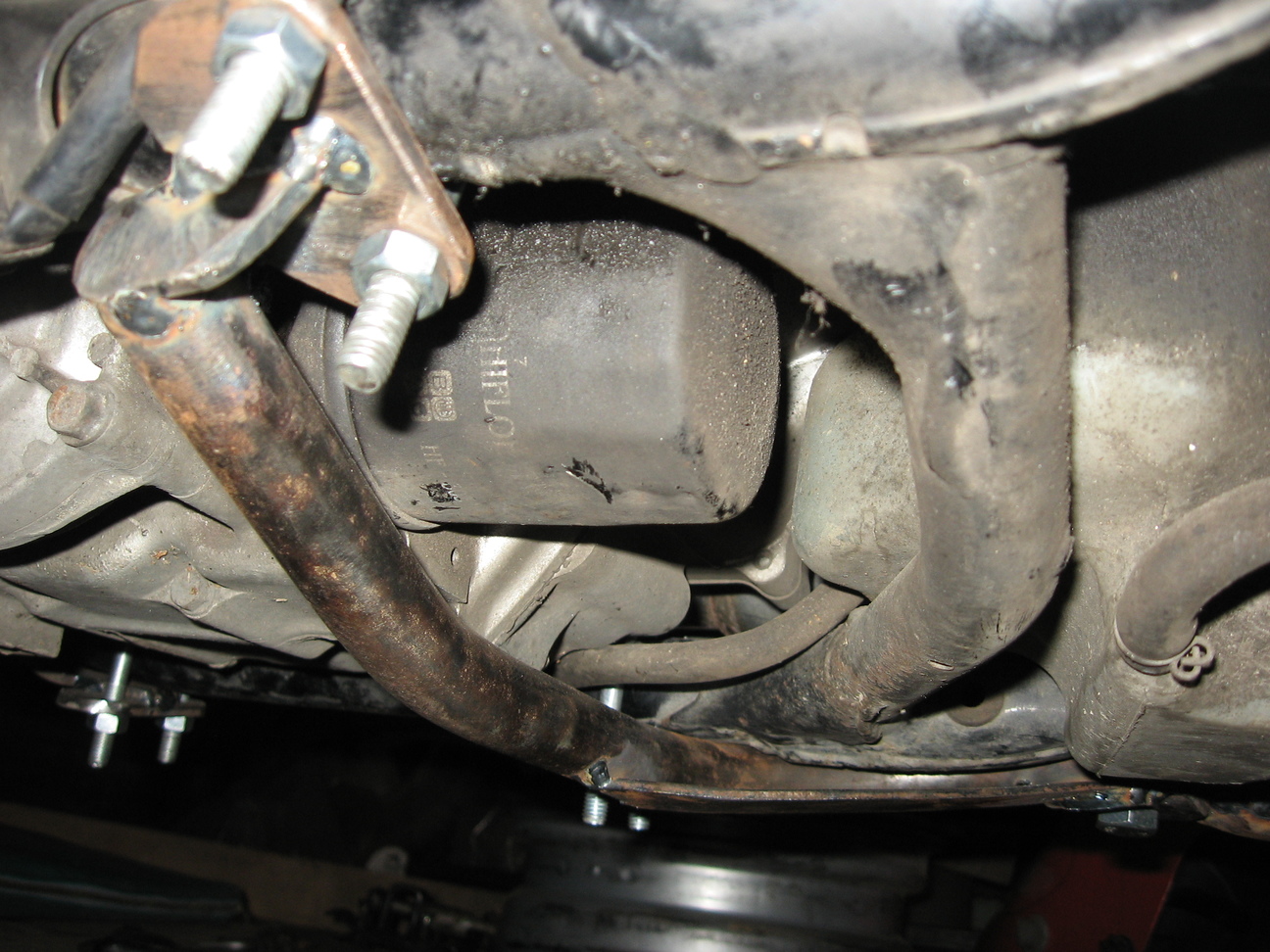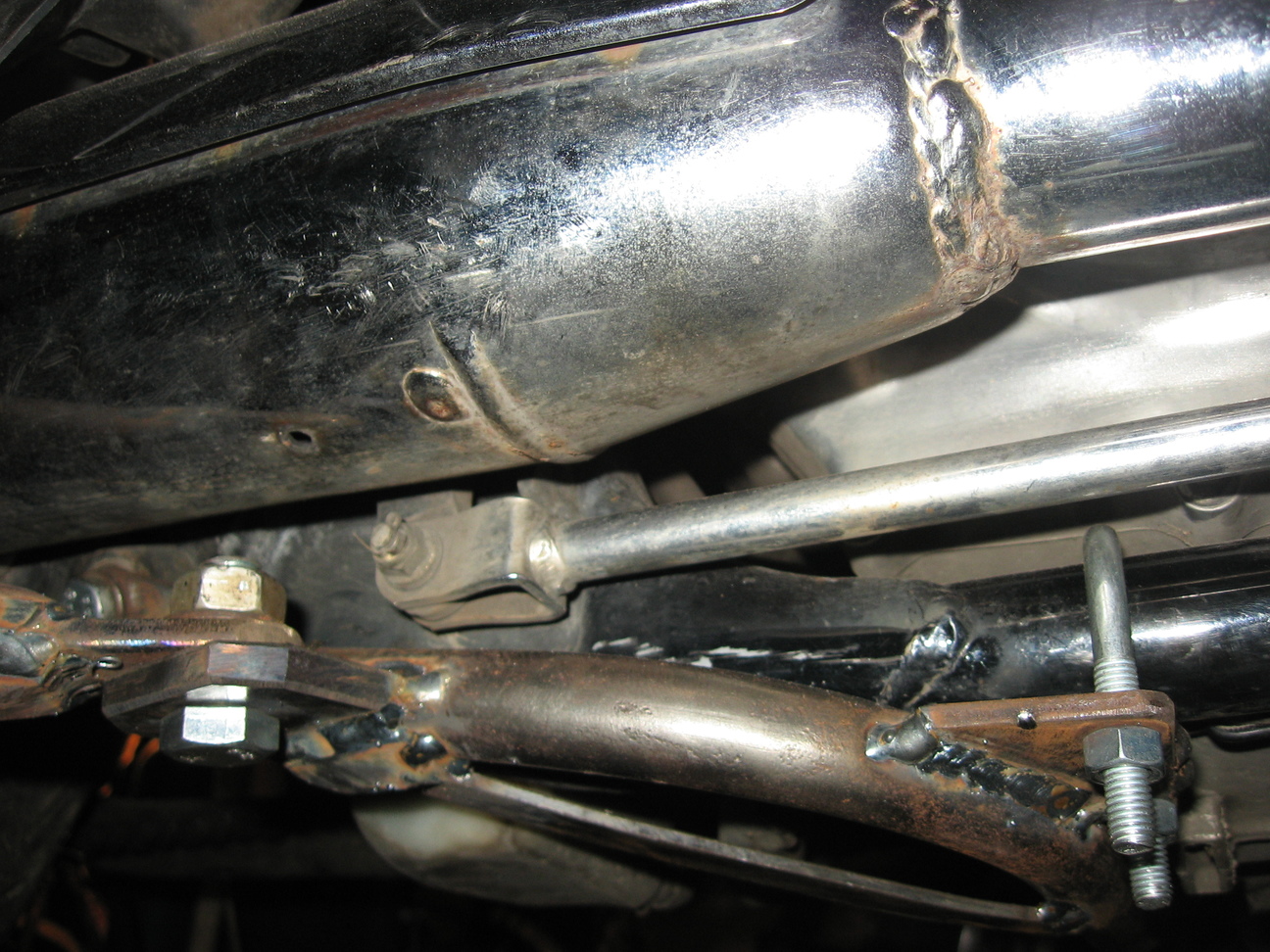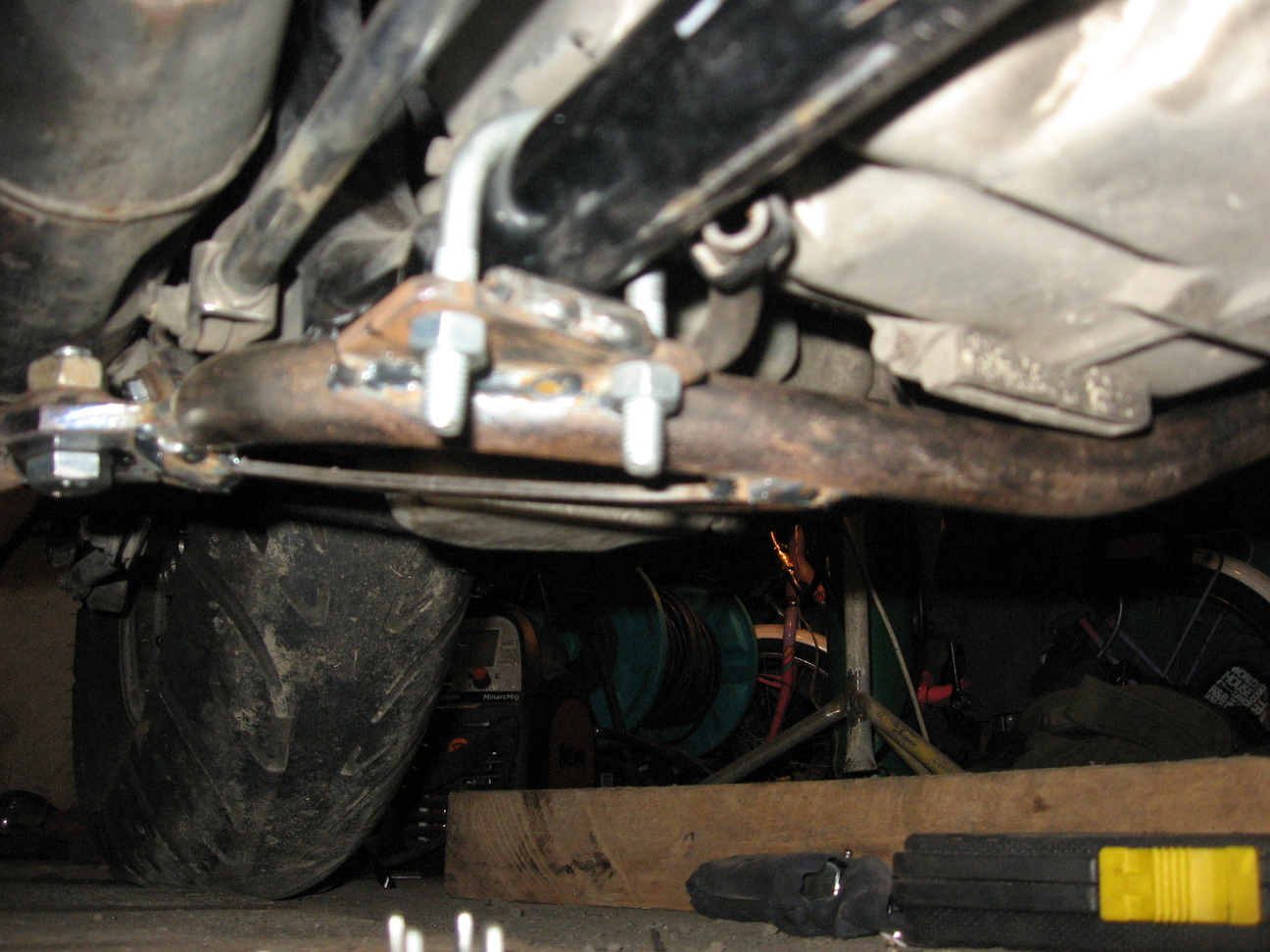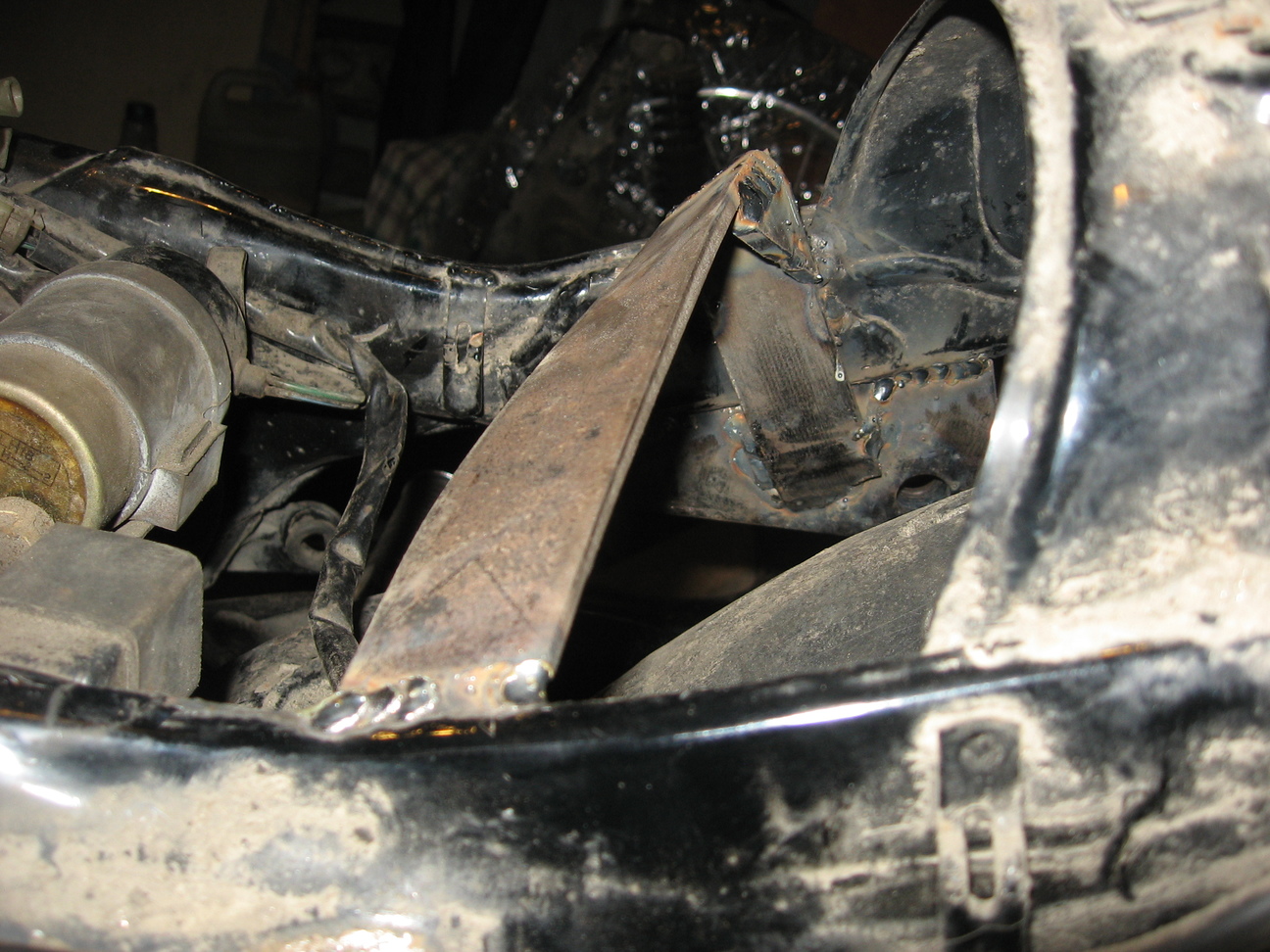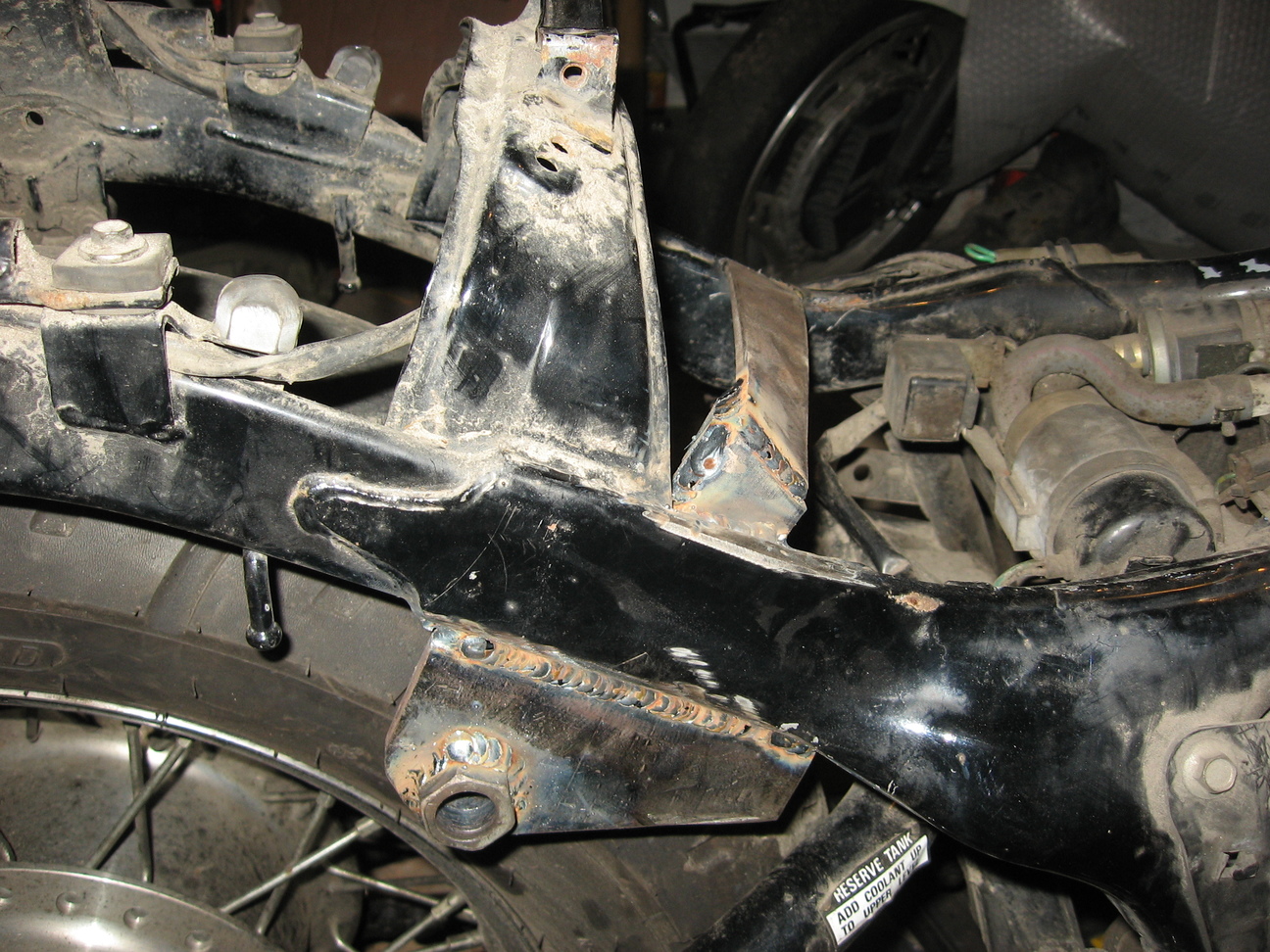 alt=





Edited by c64club 6/17/2014 8:40 AM