Veteran

Posts: 203


Location: Katowice, Silesia, Poland
Yesterday I ended making another hack. It's a 1992 BMW R100R Classic with something modified Belarusian Sputnik sidecar frame. It's not road-ready, but my part is finisghed. Mudguard and electrical system wait in a box. Hack's owner still can't decide if he wants a Velorex tub or a cargo crate
He has a summer house in small village where "roads" are offroad in practice. 400 kg bike in such coditions, means damaged cylinders in such boxer engine, especially that owner is not a big guy. And one complication - don't touch original, no welds etc. n the bike. Don't even dismantle exhaust or something, because it's "rusted into" engine and will damage if moved. Can be done? Can. So, let's mount.

Main part of subframe is welded from two pieces of thick-wall tube, bent in over 20 places(!) to omit engine, pedal, exhaust, ecology-gadgets on engine and original engine guards (these chrome-plated pipes). It's mointed to frame by five u-clamps, two engine-mouning studs, passenger's footpeg screw (changed for a better one), driver's footpeg nest and rear damper screw. Front "bridge" over the oil-cooler is mounted by u-clamp and screwed to main subframe, and also holds a horn in new place. Rear bridge runs over battery and is clamped withtwo u-clamps and rear damper mounting screw (changed for a little longer one). Lower front mount of a car is supported with a second part of subframe, that is bolted to main one. It's the most complicated part of the work. Everything was mounted and removed many times to match a bike and to not interfere with any of it's part. Car's wheel is from Jawa 350 - the same as original Velorex 562, but 18". Wheel bearings are changed, and the axle is original russian 17 mm one. Finally, the only change in bike itself, is additional connector in rear lamp's harness, to connect basic lights in car. Two unpainted beamsscrewed to car's frame, are to be used to mount the body. Finally I fount a producer od DIN444 bolts in 8.8 class, so I used 4 pieces in 16mm (5/8&quot
size for upper struts. Whole rig looks "wider than longer" but it's optical illusion. The track is about 80% of bike's wheelbase. And bike's ground clearance is not affected by this install.



And the main thing that is uncommon in this hack, is position of car's wheel. Any "car's geometry tutorial", any advice thet you findtells that car's wheel has to be vertical or leaned a bit off the bike. But some night two years ago, i woke up with a new idea. Typical motorcycle wheel leaned left, pulls left. So in car it has to work identical. I made such change in small rig that I was making this time, and it prooved. 18 months, 30 k kilometers, two summers and two winters later, both tires in that rig look like new and ensure good track. So I remounted my hack;s right wheel and intentionally leaned this hack's wheel a bit left. With 70 kilograms as a temporary ballast, this rig rides as on rails, from few km/h until 100 km/h. Andprobably more, but I'm not so brave... It also works great on some dirt road.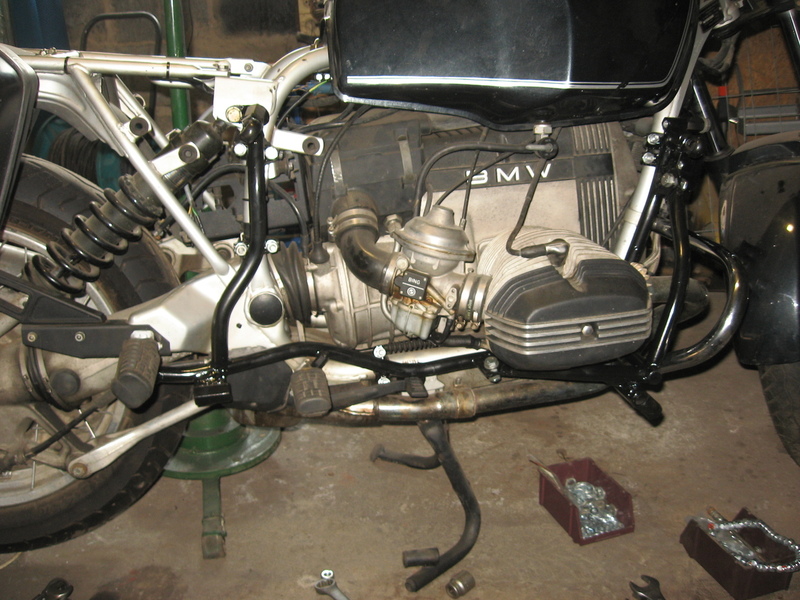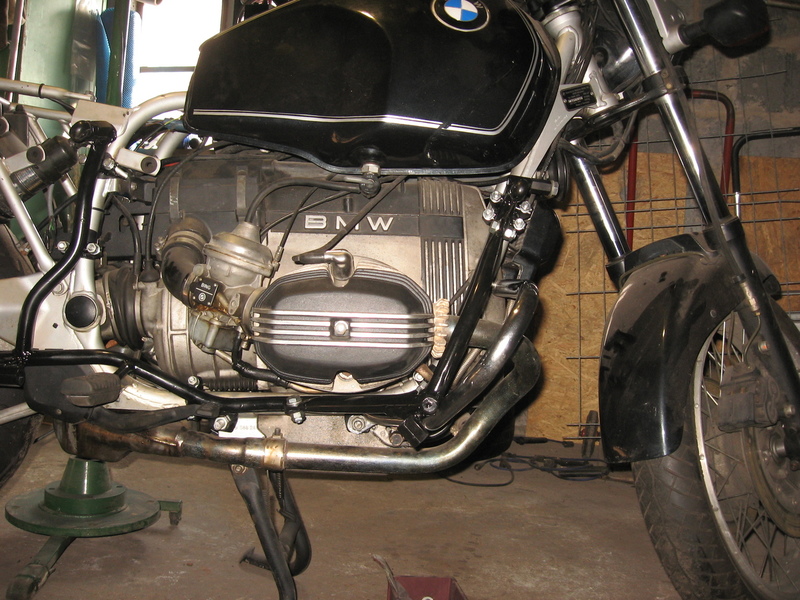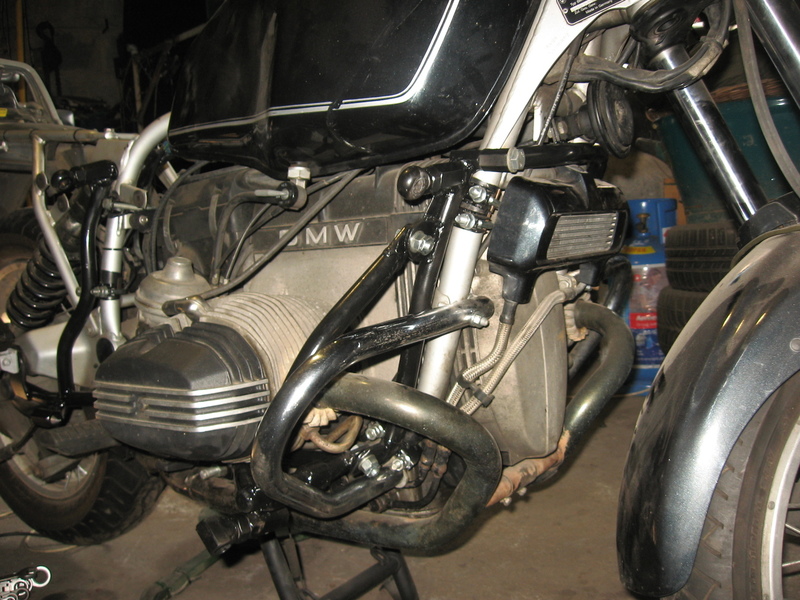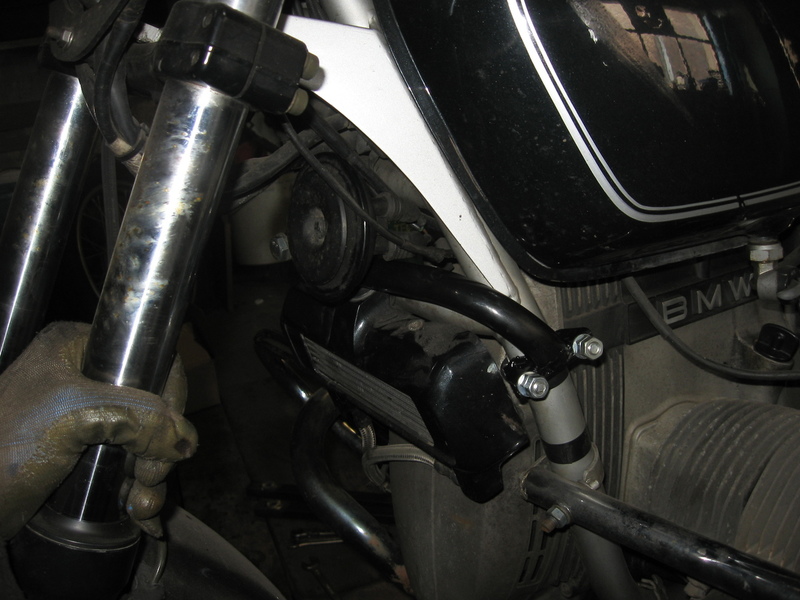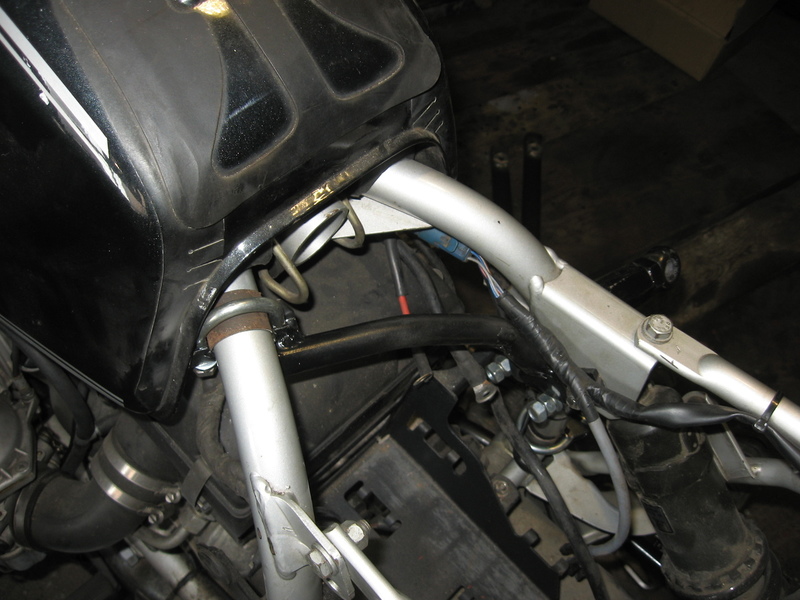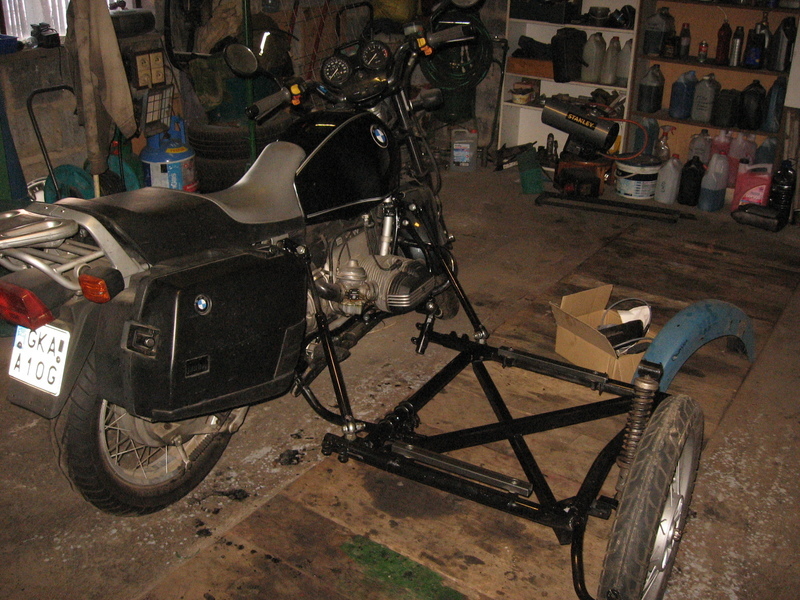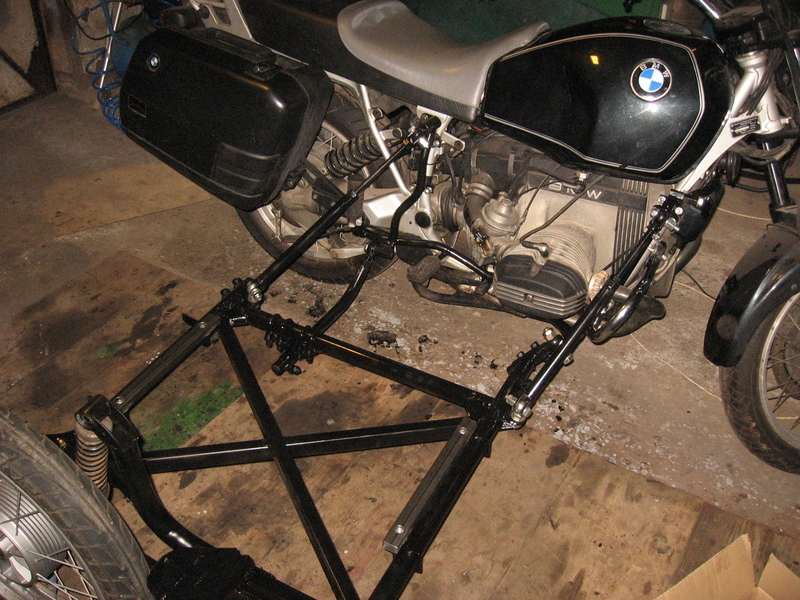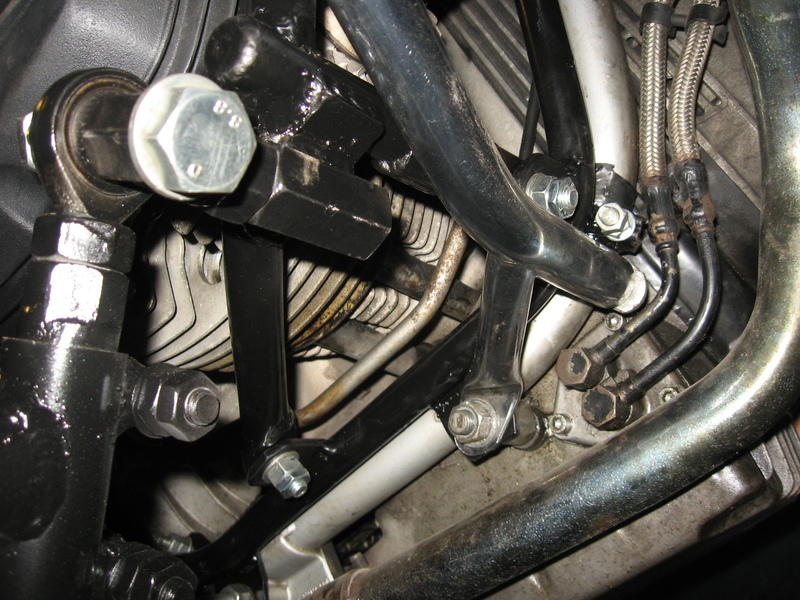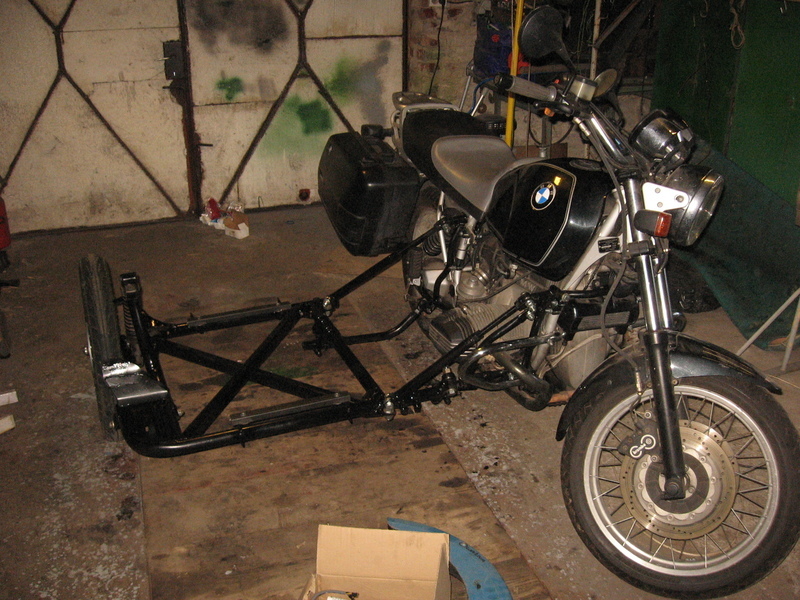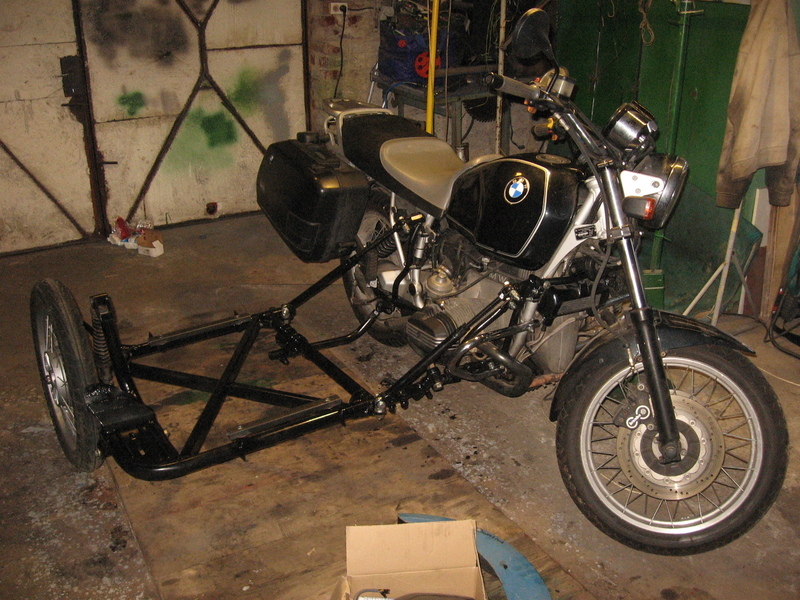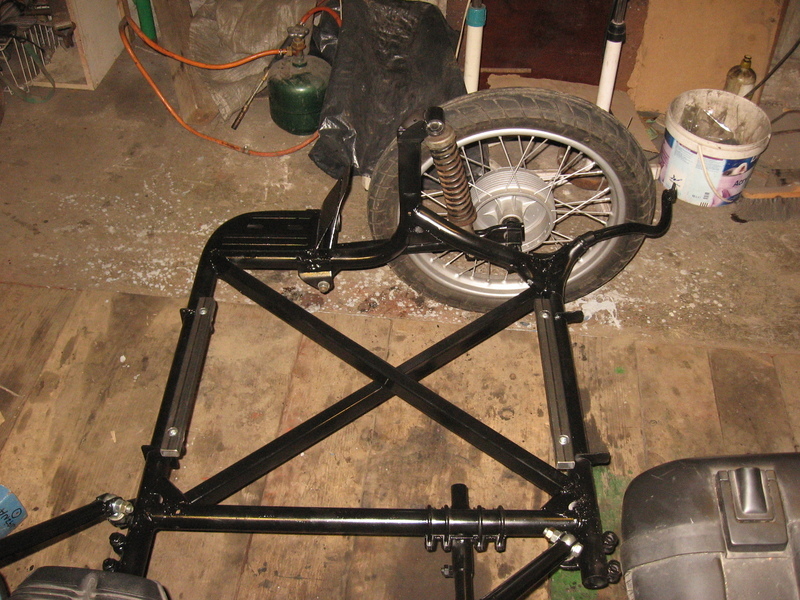 I haven't logged for very long time but I didn't have reason. Haven't built any hack for over a year. Guy for who I started making a second rig in 2015, was killed in France by "new citizens". His Honda hack was never finished, and will never be, his family took the bike back and sold it.
But sidecars are still work worth, so I return to make them. Now I change my full-time job to a half-time, so I will have much more time for workshop.

Edited by c64club 2/13/2017 9:24 AM