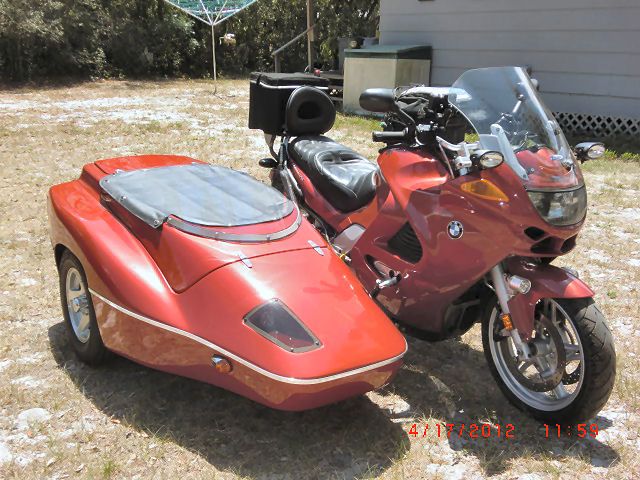 Member

Posts: 25


Location: United States
2004 BMW K12RS purchased new, Hannigan Conde Classic sidecar added in 2012 at 17k miles. currently at 24,xxxk. Lots of upgrades and 'farkles'! ABS, cruise control, HID low beam LED hi/low driving lights, LED rear lights (brake flashes) Remus exhaust, Hyperpro shocks F&R on bike, YSS shock on hack, BMW tankbag (electrified), LSL superbike handlebars (wider & flatter).
3 gallon gravity feed fuel cell (cover with storage), radar mount, Garmin GPS 665 w/XM antenna, Autocom intercom with 2 headsets. 2 additional windscreens, taller BMW comfort screen, and cut down stock screen. Corbin seat with beadrider.
15" car tire on auto wheel with adapter, BMW saddlebags, trailer hitch.
Sidecar was installed by Hannigan as well as their trail reducer on the bike. Hack has electric camber adjustment, wired for 12V BMW & standard acc. outlets. Tonneau cover and full top, top stores behind the seat. Fresh air vent in footwell. Separate trunk with lots of storage. 2 additional shorter windscreens that don't work with the top, but great for solo/cargo travel.
WIll include operating literature.
Located in Astatula, Florida 34705.
Possible trade for/toward classic car, streetrod. No bike trades.
Email bobmws4@gmail.com or call Bob three5245five162one NO TEXT!
More pics here: https://orlando.craigslist.org/mcy/d/2004-bmw-k12rs-hannigan/6374876...
Asking $11,400



Edited by Bobmws 11/5/2017 7:25 PM






(CIMG0826.JPG)
(CIMG0827.JPG)
(CIMG0829.JPG)
(CIMG0838.JPG)
(CIMG0841.JPG)




Attachments
----------------

CIMG0826.JPG (177KB - 0 downloads)
CIMG0827.JPG (175KB - 0 downloads)
CIMG0829.JPG (322KB - 0 downloads)
CIMG0838.JPG (175KB - 0 downloads)
CIMG0841.JPG (177KB - 0 downloads)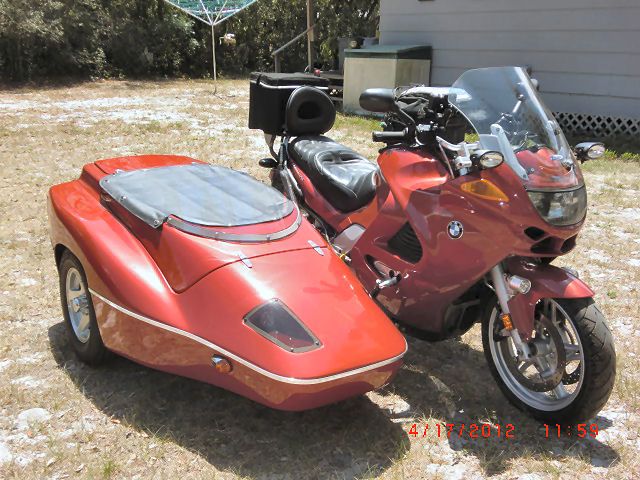 Member

Posts: 25


Location: United States
I keep remembering more stuff!

There is a Givi rack supporting the fuel cell, Suburban Machinery footpeg lowering brackets, ~2 year old Odyssey battery with Optimate charger.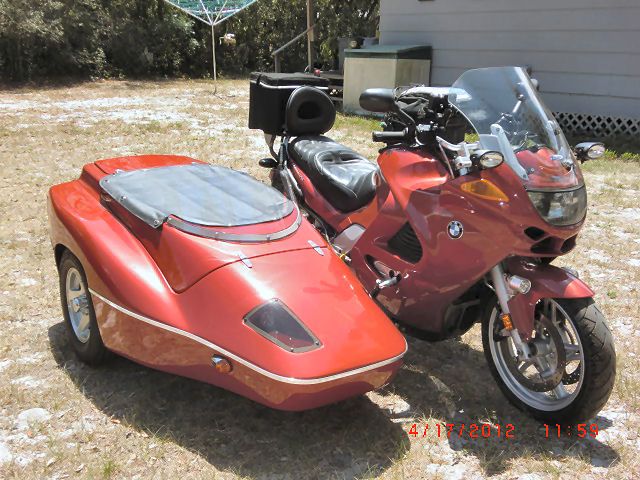 Member

Posts: 25


Location: United States
deadhawg - 11/10/2017 8:55 PM

Nice looking rig! I'm not in the market for a new rig right now, but I have a question - where did you get the shorter windshields? I have considered cutting down the shield on my wife's Hannigan, but I didn't know any others were available.



I made a paper template and cut some from 1/8" Lexan. As mentioned above, the full top won't work with these.





(GMR.jpg)
(short windscreen 005.jpg)
(short windscreen 002.jpg)
(short windscreen 003.jpg)
(short windscreen 006.jpg)




Attachments
----------------

GMR.jpg (123KB - 0 downloads)
short windscreen 005.jpg (82KB - 0 downloads)
short windscreen 002.jpg (80KB - 1 downloads)
short windscreen 003.jpg (98KB - 2 downloads)
short windscreen 006.jpg (98KB - 0 downloads)