Bought my first rig just about a year ago. Flew to Phoenix and drove it 1500 miles to Enumclaw so Jay could install his linear actuator (better known as electric tilt) and a darkside rear wheel. Then I wheeled it into my garage and started personalizing it. Between the bike and the car, I have about 70 mods over the basic stock model of each. Here's a pic taken last Spring before the first bug got splattered on the windscreen--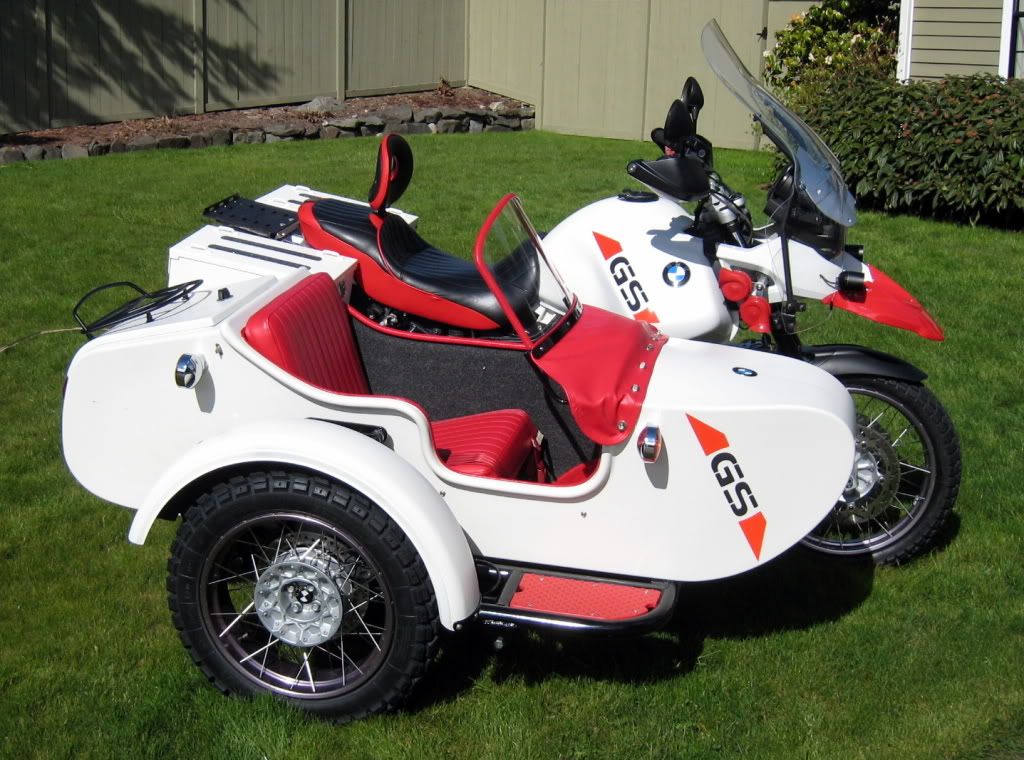 What we got here is a 2004 BMW R1150GS Adventure with a DMC M72D sidecar. If WUMPA looks familiar, it's because I've been a frequent contributor to the "Hacks" section of the Adventure Riders forum this past year. If you visit that forum, then you've probably seen my posts. I've been lurking here on this forum since before I bought the rig, but just today decided to finally jump in and register. So, hello there fellow sidecarists!
This summer I've logged about 6000 miles and done 4 camping trips with the rig. I love gravel roads; I'm OK on dirt roads (but still got a lot to learn); and I liked paved twisty roads. I avoid the slab as much as possible. My wife is a reluctant monkee--my dog Kirby is more likely my companion. OK, here are some more pics from before it first got dirty--
My first camping trip was to the Chelan Sidecar Rally in Lake Chelan, WA where I made my first sidecar friend--"Boxertwin" from Boise. Boxertwin won Best in Show, and he and I together (with him at the controls) took 2nd place in the sidecar rodeo. Pics from Chelan--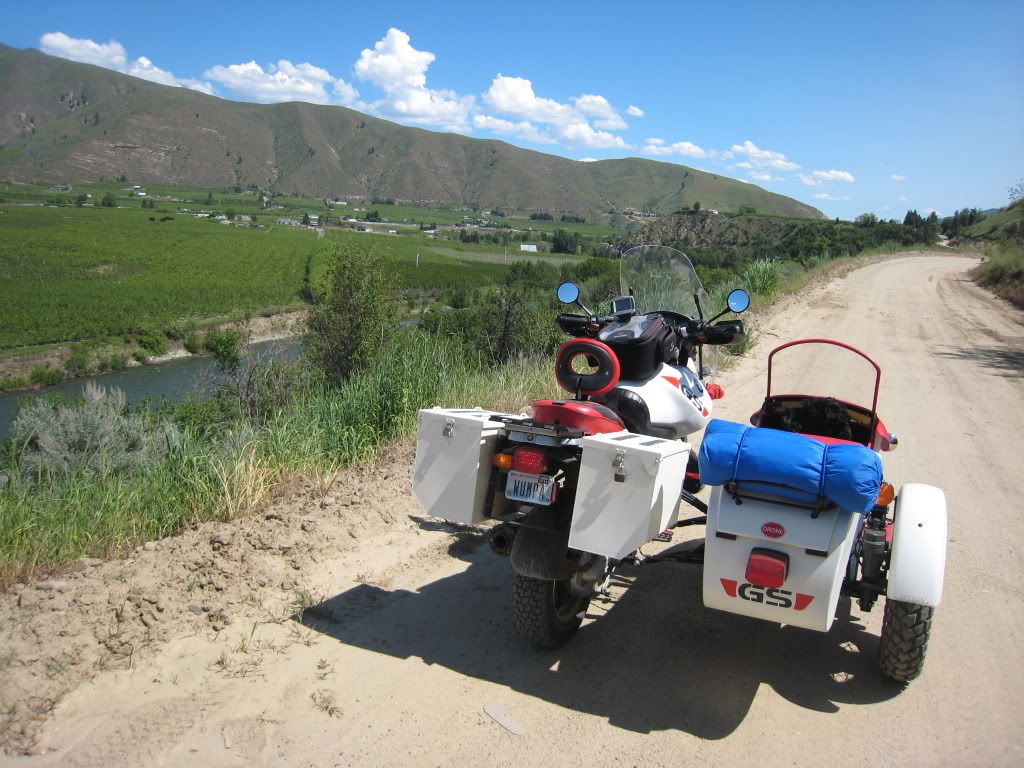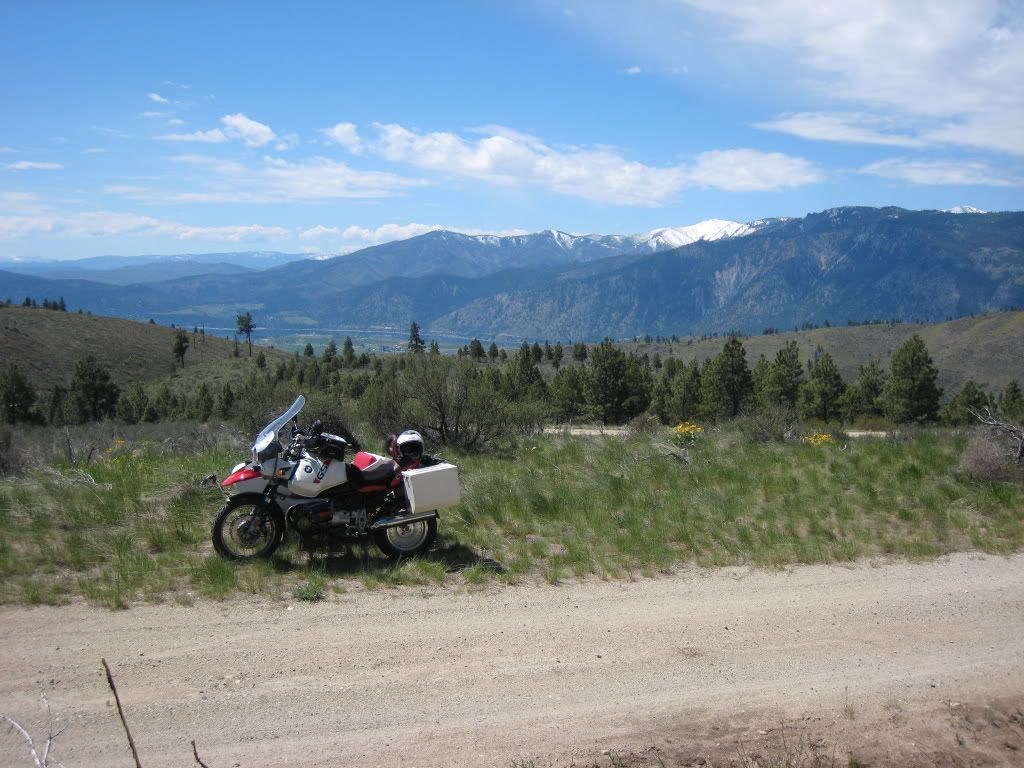 Next trip was to the Adventure Riders Hells Canyon Rally in Enterprise, Oregon. Discovered here that I could almost keep up with the dual sport guys on their solo bikes on rough dirt roads, which was not bad for a sidecar n00b. Pics from the Hells Canyon trip--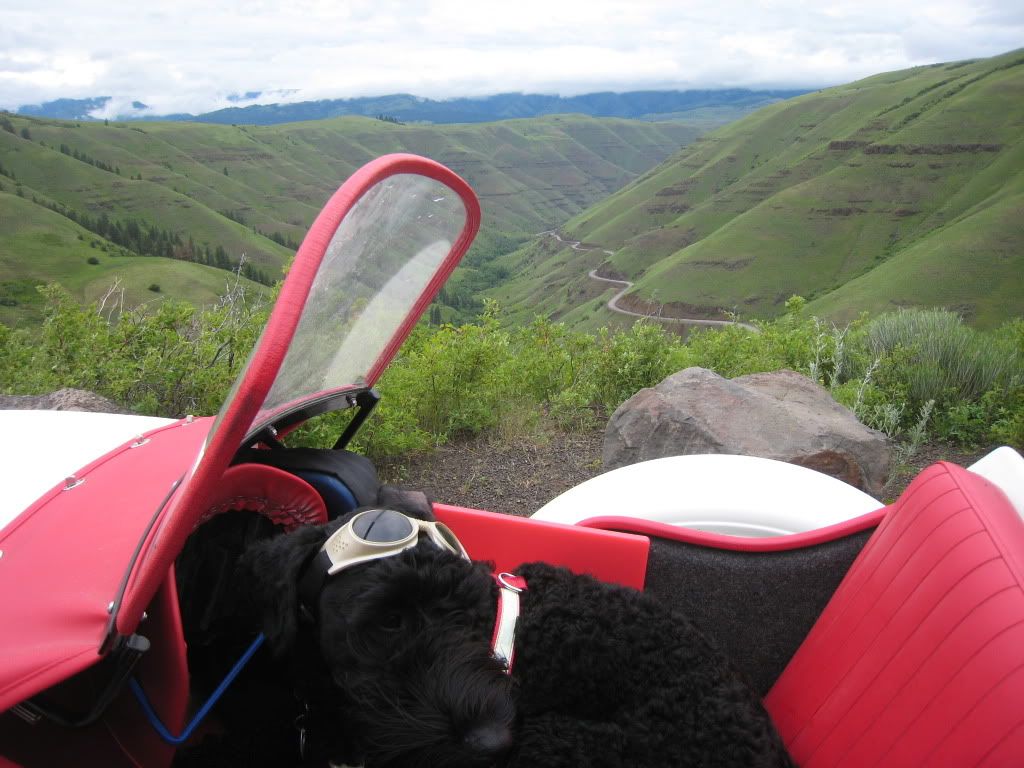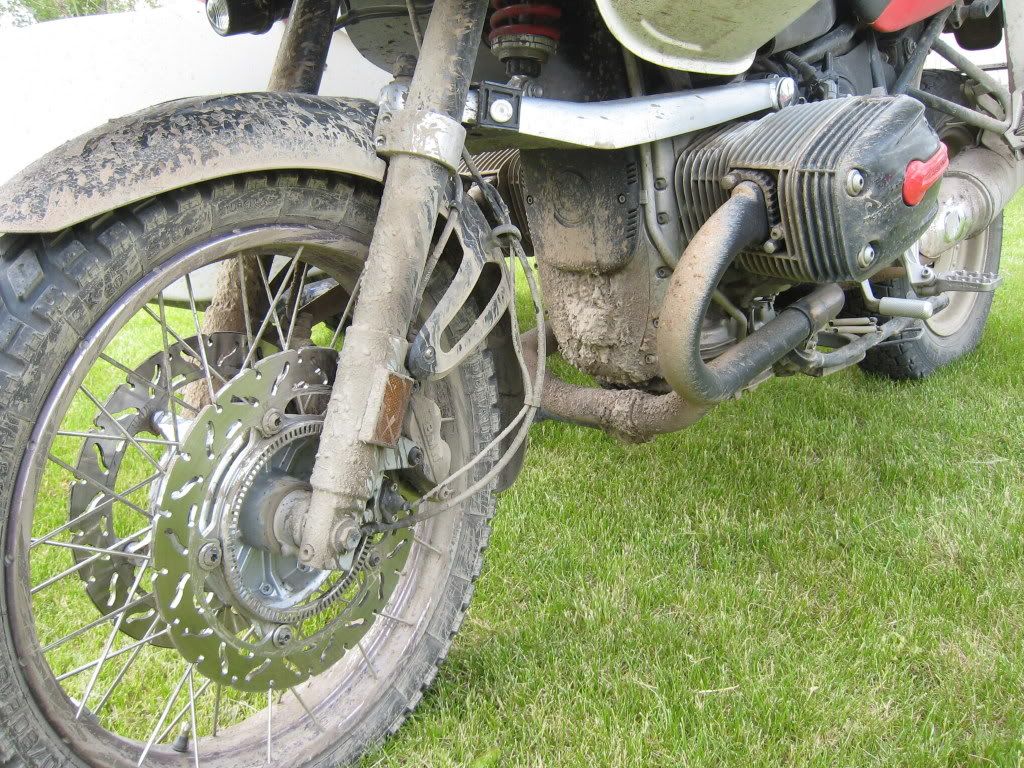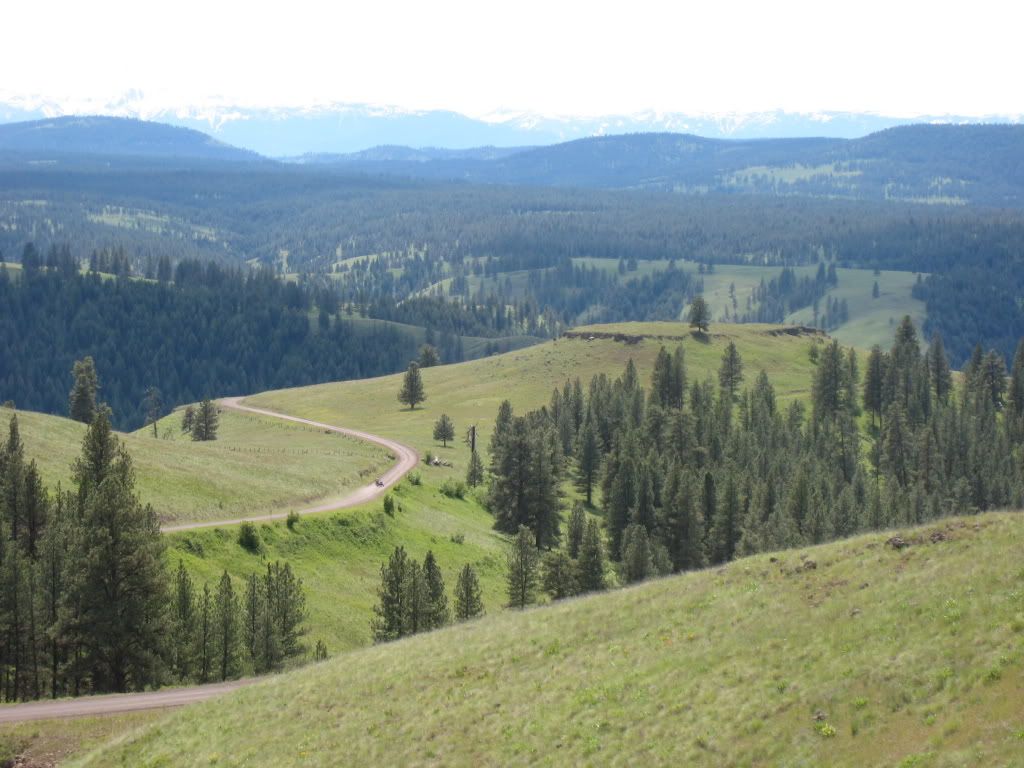 Next was an 8-day trip to another Adventure Riders rally--WestFest in Darby, MT. Logged hundreds of miles of dirt and gravel on this trip and got into some pretty remote areas. Best trip of the summer. Pics from the WestFest trip--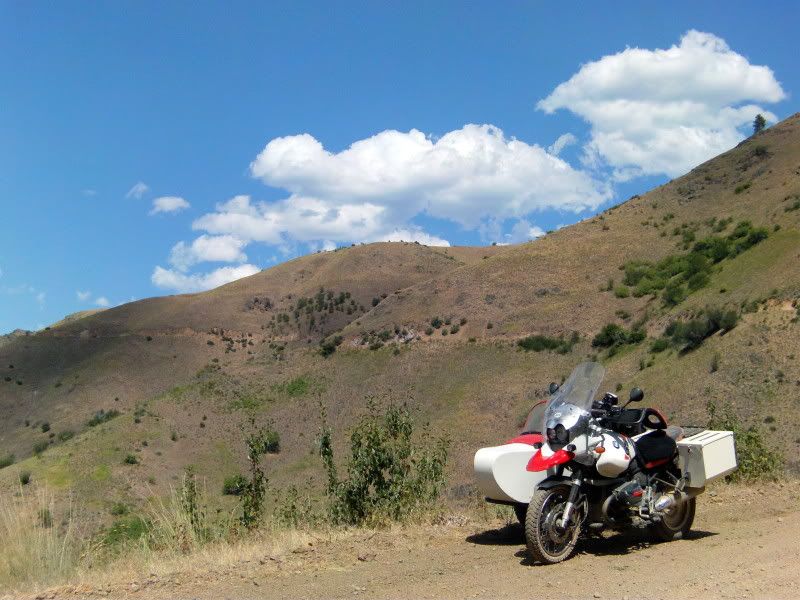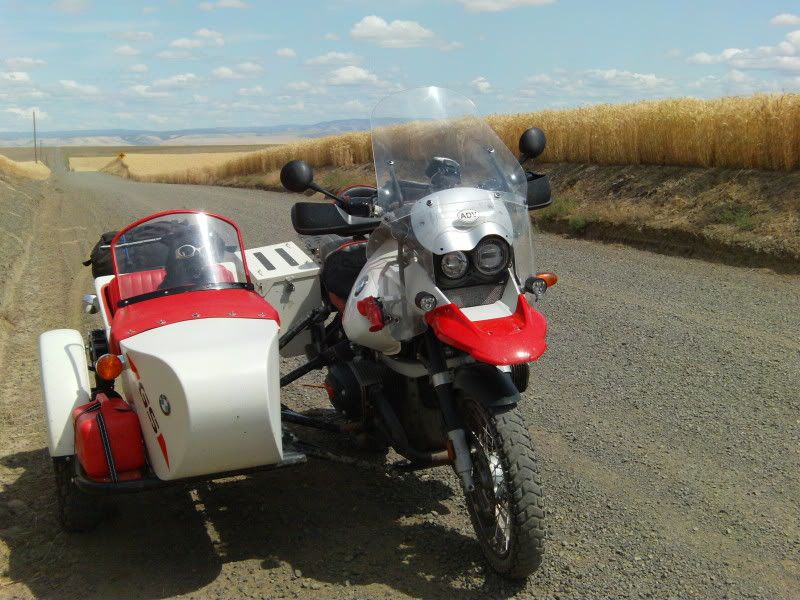 My last camping trip was a 5-day loop to Crater Lake, OR via Hood River and Sisters. A few of the many pics from that trip--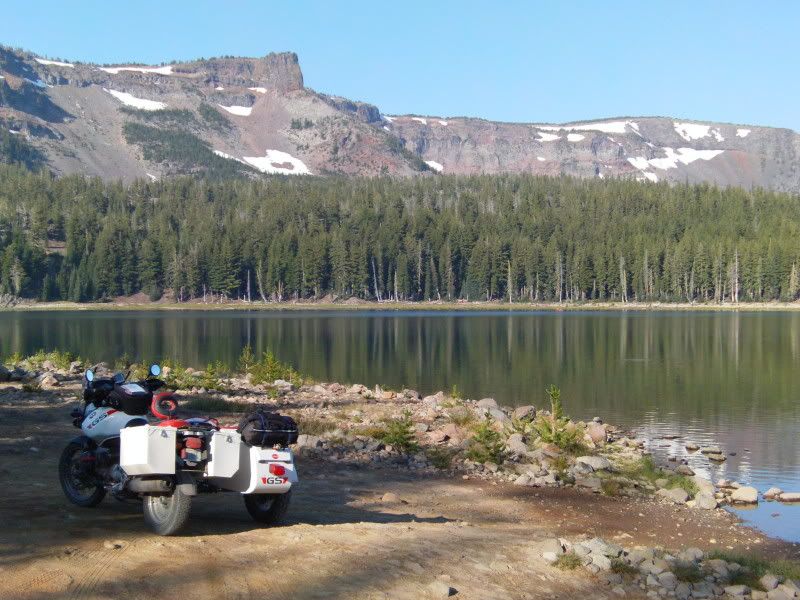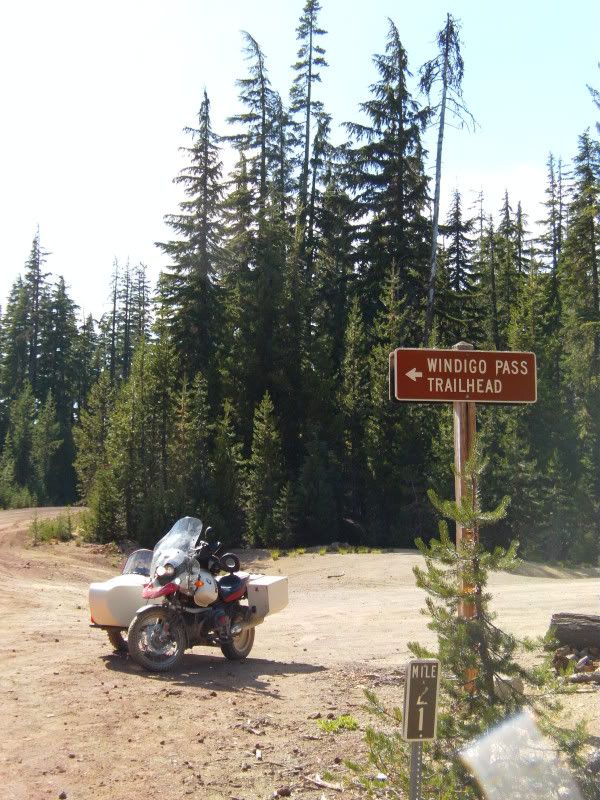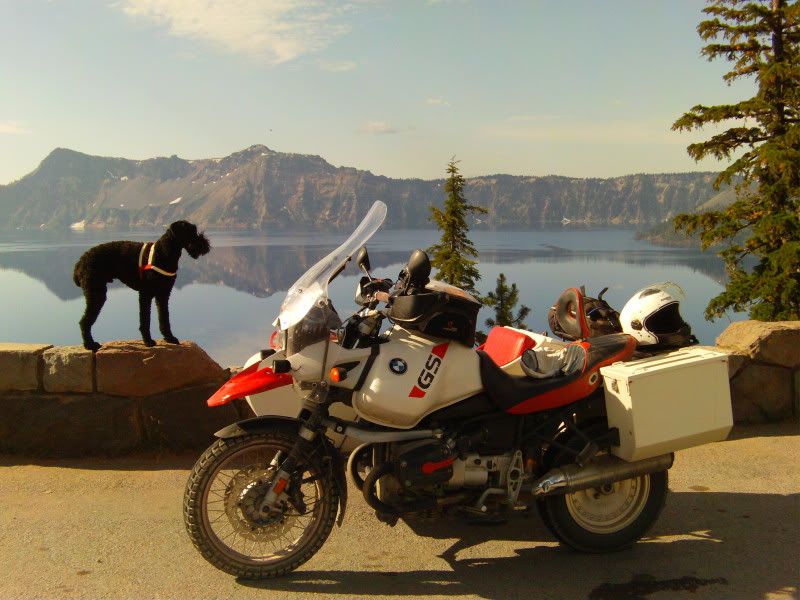 Well, that's my intro post--hope you liked it!